Why Our Windsor Movers SL4 Provide The Best Possible Solution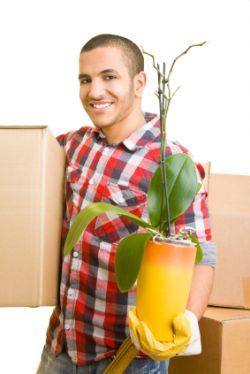 Moving to Windsor, as with most house removals, can be a difficult and tricky affair. The manner of taking everything you own and moving it a great distance in order to try and set up a new home can be long and arduous. Here at Removals Windsor, we're seeking to make the entire process a great deal easier. When it comes to moving house, there are so many considerations that everything can become overwhelming. Get in touch with us and learn how we can work to make your moving house that much easier. But what are the benefits, and why should you consider us? Read on to find out more.
Saving money by hiring a removals firm might seem counter intuitive, but it can often be the case. As a firm, we aim to offer the absolute best value for money in the marketplace and are always striving to find ways of offering the best value for our customers. Call now for a free quote on 020 3744 0048 and discover just exactly how much money you could save. But how can you save money by hiring a removals firm? Those who elect to conduct the move themselves can often find that the individual costs can quickly mount up. Having to pay for many different little things can quickly add up to a cost greater than one consolidated payment. Having one figure in mind is also incredibly helpful when it comes to budgeting and can be very useful when trying to figure out exactly how much money you have to spend on other areas of the move. One fixed figure, handed out by Windsor removals experts makes the entire process much more comprehendible and easier to work with.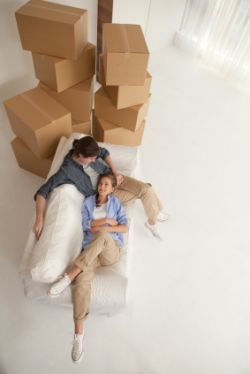 One of the greatest benefits of deciding to hire Windsor movers is the experience they are able to bring to the process. Having on your side a company whose speciality is moving home is a great asset, especially when you come up against a challenge you have never encountered before. Our customer service team are always on hand at 020 3744 0048 for any discussion of your removals needs. Whether it is deciding exactly what kind of vehicle you need on the day, or any specialist items which you might have concerns about, or even short cuts and travel advice on the day, choosing to hire Windsor removals services can make a big difference in the success of the property removal.
Perhaps the chief benefit of choosing to hire a SL4 removals company when moving to Windsor is the reduction in stress and worries which we are able to provide. Moving home is never simple and is rarely easy. Having on hand a specialist team who encounter the same kinds of problems every day means that you always have someone from whom you can get advice and expertise. The process of moving house can quickly become very time consuming; hiring a removals firm allows you to delegate these concerns and hire someone with real world expertise in order to cut away your SL4 removals concerns, which in turn allows you to focus on the other aspects of moving home. Call us now on 020 3744 0048 for a chat about how we can make the process of moving to Windsor easier for you.
At Removals Windsor, we delight in being able to provide an incredibly valuable service at an incredibly low price. We use our knowledge, expertise and range of equipment to drive prices down and make the move as simple as possible for each and every one of our customers.