Why We Have The Ideal Windsor Removal Van SL4 For You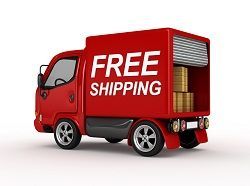 Now that you have decided to move home, the next step is to determine the scale of the operation. Once you realise how much stuff you need to transport, you'll be able to determine exactly what kind of vehicle you need to make the move. At Removals Windsor, we offer a wide variety of vehicles, suited to any and all possible circumstances. From the biggest right down to the smallest move, we have the type of vehicle which is right for you. But how to determine which size you will need? Below is a list of considerations which we use when judging the particular Windsor removal van required.
The first, and perhaps the most obvious, item of consideration is the size of your home. Thinking about the size of your house (and the house you will move in to) can give a good, rough idea of the amount of space you will be needing from your van. The maths seems simple enough: those who have a larger house and more things will require a larger van, while those with smaller living quarters and less items will not need as large a van when it comes time to move house. Many people jump the gun and assume straight away that they need the biggest possible option, regardless of their actual needs. This can often inflate costs and cause problems further down the line. For more information on how to match the size of your home to the size of your van, call us on 020 3744 0048 for a free discussion.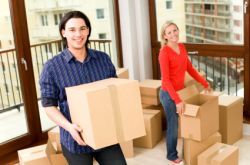 The second piece of consideration will be with regards to any specialist objects which may need to be moved. As an experienced Windsor removals company, we have dealt with al manner of awkward and strange objects. These can range from large aquariums, statues, grand pianos, grandfather clocks, kayaks, pool tables chandeliers and a myriad of other difficult to shift pieces. For some, these objects are so familiar that they become common place and are forgotten about when making moving arrangements. Don't let this happen, and always plan ahead to ensure that you have enough space for any particularly delicate items. If you are unsure as to whether a certain object might cause a more than usual amount of concern, then call us on 020 3744 0048 and our experienced member of staff can offer advice as to how these objects might affect your choice of Windsor removal van.
Another important consideration when it comes to choosing a Windsor removal van is the distance and manner of the journey which you will be undertaking. For those moving to Windsor from afar, the manner of journey might be different than it is for those moving within Windsor itself. This is a difficult consideration to quantify without many years of experience, but some vehicles are more suited than others to particular styles of journey. It might be than a larger van will be more useful due to the long distance travelled, or that – owing to the short nature of the journey – a smaller van is all that is needed. If you have any qualms, or any particular journey based needs, speak to our team on 020 3744 0048.
The size of the SL4 removal van you choose could well dictate the ease with which your move is completed. Having the exact right equipment to complete a job is often the key to a successful operation and this is ever more true for property removals in Windsor. Removals Windsor are experts in being able to match our customers with the exact right tools to complete the job. Call us now and discuss the ideal arrangements for your SL4 removal.